Time for the weekly admin news! If anyone thinks certain content shoud be added, expanded or removed just contact me! any active admins can submit what they want by either comenting on the latest issue of this newsletter or by my talk page
Admin Announcements:
Invader Plazatrax:
Nothing much to report other than I am starting this newsletter thing
Community announcements:
I have recently promoted several trusted users to chat moderator to see how they can handle some authority.
This week's poll:
Do you think that I, as an Admin, should start placing new polls on the front page? comment with your opinion!
This week's tip:
When editing an article switch to the "source" tab to edit info boxes, pictures, templates, and get a decent spell-checker!
Pictures of the week:
Every week each Admin may chose a picture to display
Invader Plazatrax: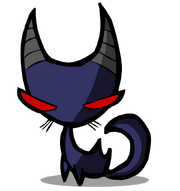 Article of the week:
quite simply it is invader Meen's own page: Invader Meen. Not only is it the wiki's founder's page, but it is well written, organised and, quite frankly, one of the most well written articles on this wiki!
                That is all for this week! don't worry if you thought this issue was lightly looking, There is not currently anything very Newsworthy going on at the moment here on the wiki. If you have something you want me to announce on here please comment below about it! INVADER PLAZATRAX SINGING OFF!
Community content is available under
CC-BY-SA
unless otherwise noted.