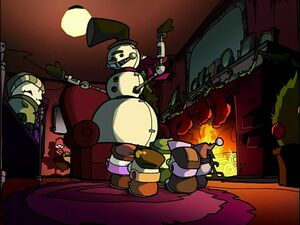 Hello my fellow human pig smellies! It is my honor to bring to you this very merry issue of our Admin News on Christmas Day. We'll be hearing from myself, Invader Jib, and, if they'll leave a message, Invader Plazatrax and PrimusGod as well! Gather round and have some joy 'cause Christmas time is here!
Admin Announcements
INVADER VEX
We will soon be working on a new page that gives clarification on some of the more vague rules as to avoid loopholes or punish anyone unjustly. I think this will help the conduct here.
Invader Jib
Coming soon!
Other Admin announcements!
If other Admins want to say anything, go ahead and do it here!
Community Announcements
Merry Christmas and Happy Holidays to everyone!
Pages of the Week!
INVADER VEX
This is our newest RP season, so make sure to check it out and get involved! It's a lot of fun and a good way to expand and better your fanon!
Invader Jib
Pictures of the Week!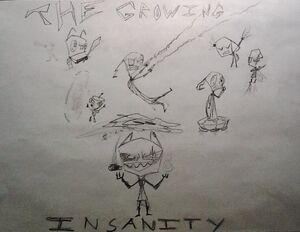 Community content is available under
CC-BY-SA
unless otherwise noted.