Overview
[
]
The Negaverse

Location

right beside our own universe

Inhabitants

anti versions of every species

Ruler

Emperor Morgoth

Governing Body

Morgoth's Universal Empire

Hostile

yes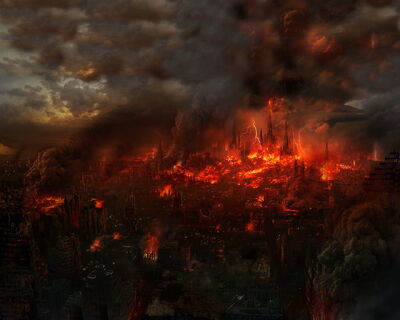 The Negaverse is a universe of absolute evil. It is also the single most feared place in the Multiverse.
History
[
]
The history is largely similar to that of Z-14 except that the opposite of everything that happened in the universe happened in the Negaverse.
Society
[
]
The Negaverse's society is permanently chaotic and destructive, leading some to beleive the acting ruler is an anarchist.
Ruler
[
]
The Negaverse is ruled by Emperor Morgoth, who is beleived and near proven to be the devil himself.