"PLANET EQUESTRIA WAS A HORRIBLE PLANET. I'M SURPRISED I SURVIVED ON IT. HORRIBLE, I TELL YOU! HOOOOOOOOOOORRIIIIIIIIIIIIIIIIIIIIIIBLE!" -DlareDlare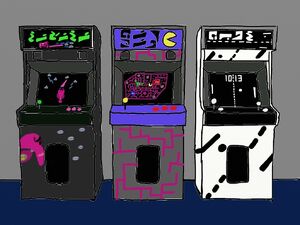 Planet DlareDlare (formerly Planet Equestria) is a planet Conquered by Invader DlareDlare during Impending doom 2. It was home to the creature known as "Ponies".
Inhabitants
Edit
The Ponies were horse like creatures with these horn things on their head. They were pretty stupid because they were fooled by DlareDlare's terrible disguise. They were considered "insane" by the Irkens. The Tallest were originally going to enslave the Ponies, but they decided that they were "too insane" to be spared. The Ponies were wiped out by the Irken Armada. The only remaining Ponies are the Mane 6 and Gib.
The Dragons were these strange reptiles described by DlareDlare as oversized alligators with wings. They apparently love eating jewels (how filthy) and could apparently breave fire. They died the same brutal fate as the Ponies.
Changeling
Edit
Changelings are insect-like creatures who inhabited a darker part of Equestria. They apparently feed on love and became allies of DlareDlare after they helped him destroy a town of filthy cat-like things.
After conquerd
Edit
After conquerd, Planet Eqestria was made an arcade planet for the Irken Empire. They renamed it after Invader DlareDlare.
Before Conquered
Edit
Before Equestria was conquered, it had a surface similar to Earth's.
After Conquered
Edit
Once conquered, the surface was turned into an electronic ground. It is filled with arcades. The planet looks a bit like Callnowia, but with more buildings on the surface.
Community content is available under
CC-BY-SA
unless otherwise noted.