The ASSASSIN (or A Sir Seeker Annihilator Secretly a SIr look alike Nstuff)
It was originaly made as a weapon to be used as an assasin (as the name implies). It can use a holographic deveice to look like any other SIR unit. Tallest Miyuki did not allow this model to be mass-produced, as she thought it was much too dangerous to be put out with Invaders. Several Prototypes were in the making when Plazatrax's lab exploded.
Tecnology
Edit
ASSASSINs are adept at many different weapons.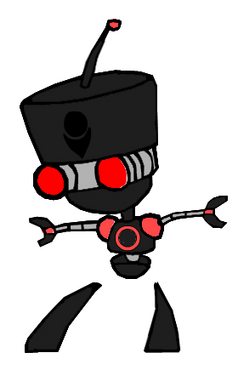 Community content is available under
CC-BY-SA
unless otherwise noted.